PE News! Dec 2018
What a fantastic and busy time this term has been for our newly established PE Department. We would like to welcome our new PE teacher Miss Garcia to our department.
PE Extra Curricular Clubs
We have had excellent attendance to our PE extra-curricular clubs where students can come along to develop and improve their skills, techniques and tactical awareness. Students have also been representing Holly Lodge in various inter school matches and tournaments after school.  BTEC Sport and Dance groups are welcome to come to Study Support sessions to receive extra support with their coursework.  If you daughter has not yet attended PE clubs this term please encourage her to come along to further improve her skills, socialise and have fun!
PE Extra-Curricular Timetable Jan – March 2019
Day

 

Lunch

Staff

After School

Staff

Monday

Volleyball Club (All Years)

Liverpool Volleyball Club

Tuesday

Netball Club (All Years)

SF / SHR / LGA

Football Club (All Years)

Netball Fixtures

Liverpool Football Club

SF / SHR / LGA

Wednesday

Netball (All Years)

SF / SHR / LGA

Thursday

BTEC Sport Study Support

BTEC Dance Study Support

SHR / LGA

SF
NETBALL LEAGUE
Since September our Year 7, 8 and 9 students have been representing Holly Lodge in the Liverpool Netball League travelling all over the city for fixtures with BlueCoat,  Liverpool College, Belvedere, Archbishop Blanch, Broughton Hall and Calderstones.
Well done to the following girls who have represented their year group each week:
Year 7
Katie Cullen
Nicole Hughes
Grace Webster
Emilia Czarnecka
Alice Lockley
Daisy Chidlow
Ellie Sawtell
Safiya Sahbi
Amelia Morris
Julia Caranfil
Ellie-Rose Lunt
Olivia Beatson
Nathal Nasser
Fern Hannon
Zeynep Kilic
Gabby Almond
Evie Nestor
Year 8
Keira Wilson
Robyn Costello
Emma Vicary
Hewan Antensay
Olivia Dalzell
Ruby Evans
Alessia Zagor
Sara Elawgali
Chantalle Tambwali
Leah Mcgowan
Farah Seyid
Megan Johnson
Tanjeena Hossain
Year 9
Ellie McCoy
Lily Wilson
Felicity Booth
Ava Wright
Olivia Givnan
Isabelle Randles
Esther Oladejo
Evelyn Buckley
LIVERPOOL FOOTBALL CLUB
Since September we have been working in close partnership with Liverpool Football Club.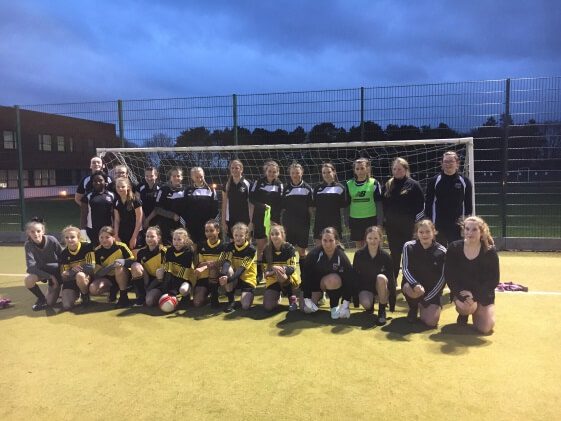 Their foundation coaches come into school every Tuesday 3-4pm to deliver high quality coaching for our aspiring and talented young footballers.
They have also organised friendly matches with local schools to enable our students to aply their skills in a competitive situation. In our recent match again North Liverpool Academy our senior team, (Year 9 & 10) won   5 –  1. Unfortunately our junior team (Year 7 & 8) lost. Well done to all who competed.
If your daughter is interested in Football please encourage to attend Football Club Tuesday's 3-4pm.
LIVERPOOL FOOTBALL TOURNAMENT @ NLA
On Monday 12th November our mixed Year 9 & 10 Senior team were entered into a Liverpool Football Tournament at NLA.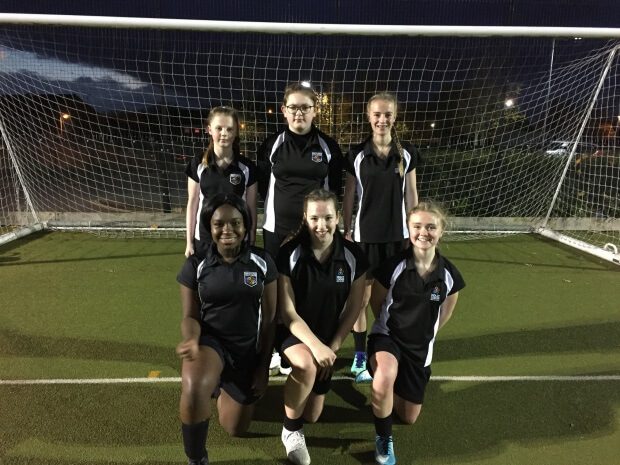 Our talented girls demonstrated an extremely high level of skill, tactical awareness and great sportswomanship which resulted in them winning all matches apart from 1 draw and coming first position in the whole of the competition. We were extremely proud of them. Well done to the following students who took part:
Annie Wilding
Ellie McCoy
Holly McEvoy
Chloe O'Toole
Ellie Atkinson
Millie Colquhoun
Sophie Geddes
Esther Oladejo
LIVERPOOL VOLLEYBALL CLUB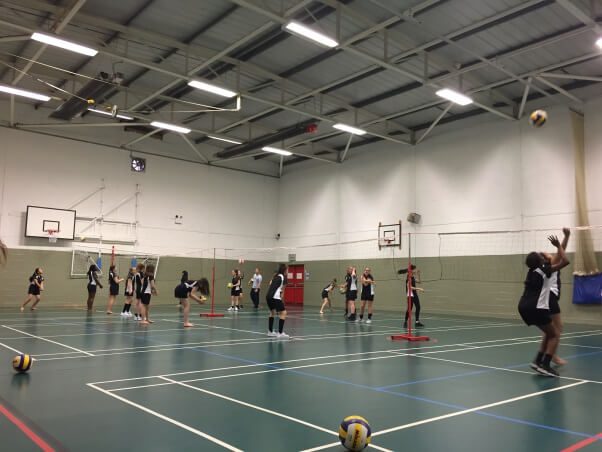 We have recently become host to Liverpool Volleyball Club who deliver coaching sessions to our students on Monday nights after school 3-4:30pm. All sessions are delivered by professional coaches who aim to develop skills and tactics with our students and promote joining their club in out of school time. Recently you daughter may have received a free taster session in her PE lesson to promote the club and encourage more students into the sport. We are extremely lucky to have Liverpool Volleyball Club based at our school so please encourage your daughter to take up this fantastic opportunity.
VOLLEYBALL TOURNAMENT AND DEVELOPMENT DAY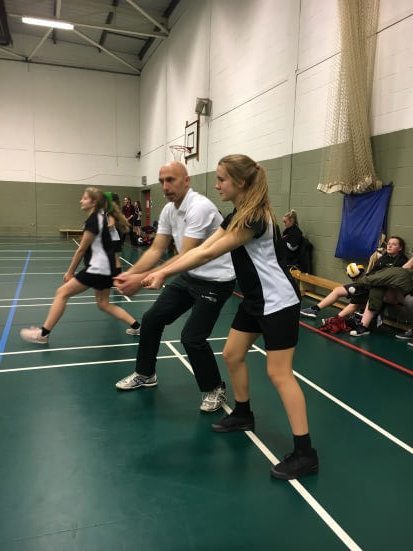 On Monday 26th November Holly Lodge offered to host the Liverpool Volleyball competition and development day ran by Liverpool School Sports Partnership in conjunction with Liverpool Volleyball Club. Many schools from Liverpool took part and Holly Lodge entered two teams. Holly Lodge A team were extremely successful in their matches and reached the final against Fazakerley. Well done to the following students who took part in the tournament.
Year 7 / 8/ 9
Ava Wright
Felicity Booth
Olivia Givnan
Isobelle Randles
Lily Wilson
Ruby Naylor
Emily Helbert
Rozhan Absalah
Emmanuela Edeobi
Naomi Oreavbiere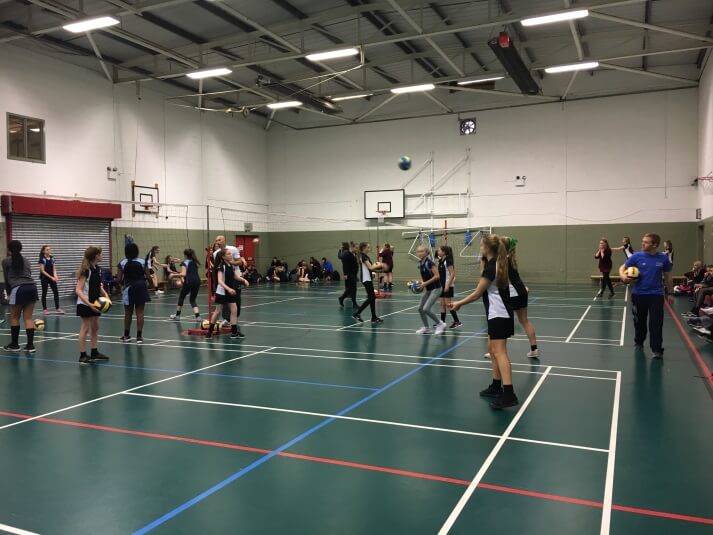 Sophie Vaughn
Well done to the following BTEC Sport students who also took part throughout the day as Young Sports Leaders. They took part in coaching, evaluating and giving feedback to students and were extremely confident when umpiring matches. They were a credit to our school.
Year 10 BTEC Sports Group:
Holly Williams
Annie Wilding
Keira Shaw
Chloe O'Toole
Ellie O'Shaughnessy
Nicole McGrane
Abbie Jamieson
Abbie Hughes
Sophie Geddes
Ella Young
Millie Colquhoun
We would like to give a special thanks to our fabulous Year 13 student Mona Dimitrova for her continual professionalism and organisational skills on the day and in addition for all her help and support that she offers week in and week out with Volleyball Club. Well done Mona!
INTER-FORM NETBALL COMPETITION 2018
During the week of 15th October the PE department held our annual Inter-form Netball Tournaments for Year 7, 8 and 9 students. It was lovely to see the high standard of Netball being played throughout the year groups. The results were as follows:
YEAR 7
Winners – 7LSC – 25 points (Won all matches!)
2nd place – 7ASD – 15 points
2nd place – 7AWD – 15 points
3rd place – 7SHE – 13 points
3rd place – 7TM – 13 points
4th place – 7HWN – 9 points
Very well done to Mrs Scott's form on a fantastic win!
YEAR 8
Winners – 8JKE – 30 points (won all matches!)
2nd place – 8DG – 22 points
3rd place – 8NPA – 18 points
4th place – LJE – 16 points
Joint 5th place – 8DSP / 8ASH – 14 points
6th place – 8SF – 12 points
Very well done to Mrs Keen's form on a fantastic win!
YEAR 9
Winners – 9VC – 15 points and won in the final
2nd place – 9SGI – 15 points
3rd place – 8SHR – 7 points
4th place – 9AM / VCT – 3 points
Very well done to Mrs Collier's form on a fantastic win!
Form Sport Captains, get your forms in training for our next Inter-form  Tournament which will be coming up in the new year.
SANTA DASH
For the first time this year the PE Department have organised a Christmas Santa Dash to raise money for Parkinsons UK charity.
The Santa Dash will take place on Tuesday 18th December at 3:15-4:15pm.The first 50 entries will receive a free Santa hat!
There will be cakes, Christmas tunes and lots of Christmas joy.
So girls, get started with your training for the run as there will fantastic prizes for the winners in each year group!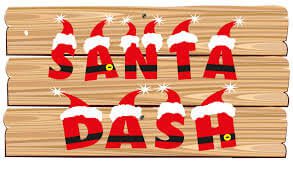 Additional Information
for parents and students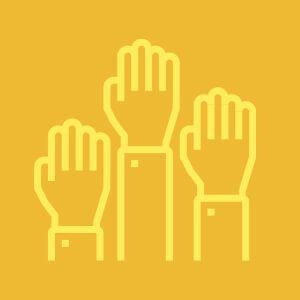 Values and Ethos
Holly Lodge Girls' College is committed to an inclusive school ethos which promotes race equality…
School documents
Complete list of Holly Lodge Girls' College policy and procedure documents for download …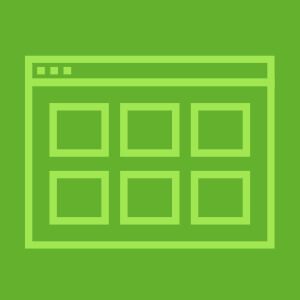 School Gallery
See all the latest images from our school trips, sporting events and fun days involving our students …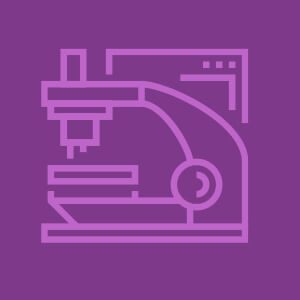 School Facilities
Holly Lodge Girls' College has some of the most impressive and modern facilities in liverpool…
Latest News
Take a look at our latest news posts below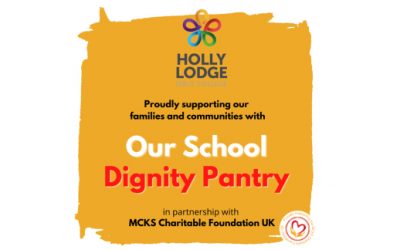 The city of Liverpool consists of six boroughs – Halton, Sefton, Wirral, Knowsley, St Helens and Liverpool. There are thought to be 82,205 children living in poverty across our city. That's 25.6% of all children who are living in households that are having to go...
read more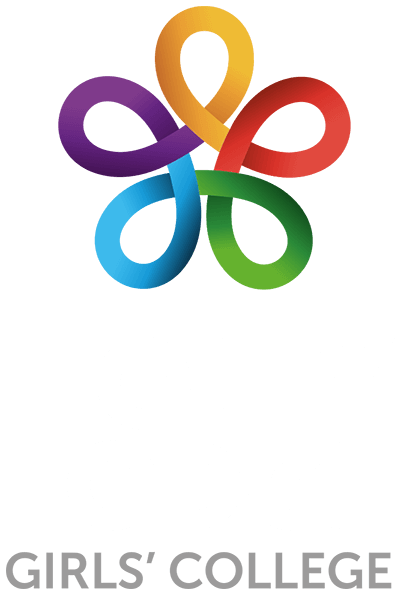 FIND US
140 Mill Lane, Liverpool L12 7LE