Careers programme information
Careers Bulletin
Careers Leader Contact details:
Management of provider access requests
Procedure
A provider wishing to request access should contact
Bridget Hitchings, Assistant Headteacher
Telephone: 0151 228 3772
Email: b.hitchings@hollylodge.liverpool.sch.uk
Introduction
This policy statement sets out the school's arrangements for managing the access of providers to pupils at the school for the purpose of giving them information about the provider's education or training offer.
This complies with the school's legal obligations under Section 42B of the Education Act 1997.
Pupil entitlement
All pupils in years 8-13 are entitled:
 to find out about technical education qualifications and apprenticeships opportunities, as part of a careers programme which provides information on the full range of education and training options available at each transition point;
 to hear from a range of local providers about the opportunities they offer, including technical education and apprenticeships – through options events, assemblies and group discussions and taster events;
 to understand how to make applications for the full range of academic and technical courses.
The careers programme
The careers programme is managed and led by the SLT lead for CEIAG.
Careers resources, available in the entrance of Alex building for all students, are relevant and up- dated regularly.
Access to careers software and the internet is available across school.
Participation in activities, both in school and off-site, provide employer contact and further information. Holly Lodge employs the services of an external IAG provider, "Career Connect", which provides individual careers interviews for Year 11 and pupil premium students in Year 10 and careers information, advice and guidance to groups of students from Year 8, 9, 10, 12 and 13.
Careers focused activities will be delivered through the PSHE curriculum and are provided and managed by the Curriculum Leader responsible for PSHE/Citizenship and CEAIG. This will include activities about work to develop knowledge and to develop skills.
Training needs are identified and offered to all relevant staff as opportunities arise. Information is then brought back in to school and shared with other staff members. Careers staff attend IAG meetings as necessary.
The SLT lead will be responsible for the monitoring, review and evaluation of the programme. Students will be consulted on the impact of the CEIAG programme and changes may be made as a result.
We will evaluate events using student voice and use our destination data to ensure that students are enrolling for appropriate courses.
Latest figures from the LA give us a figure of 94.6% of students who left in 2017 being EET (in employment, education and training), with 2.7% not known.  This is better than national and local data.
Key Stage 3 Provision
Curriculum support in all subjects promoting related job advice
Access to the careers software
Year 9 will be invited to attend an Options Evening
Assemblies and other information on KS4 options including vocational and alternative courses.
Specialised sessions from Career Connect
By the end of Stage 3 all students will have:
A better understanding of their strengths, achievements and weaknesses and support to evaluate how these might inform future choices in learning and work
A better understanding of the full range of 14-19 opportunities for progression
An understanding of some of the qualities, attitudes and skills needed for employ ability.
Used online careers resources to research information about opportunities and apply their findings to help to make informed choices for Key Stage 4 Options.
Received appropriate advice and guidance on Key Stage 4 options, and prepared an individual learning plan that sets broad learning goals for the 14-19 phase.
Had opportunities for meaningful encounters with employers and/or HE providers.
Key Stage 4 Provision
Taster days at local colleges and/or Holly Lodge Sixth Form.
One week block work experience placement which focuses on students' future career aspirations, where possible, allowing learning about work through the experience of work
Careers access for every Year 11 student, including individual interviews
Information on College Open dates
Information on apprenticeships
Support with completing College Application forms and access to computers for on-line registration
Mock Interviews for all Y11 students
Parent evenings and some assemblies are supported by external IAG provider
Assemblies and access to local market information
Opportunities for meaningful encounters with employers and HE providers
By the end of stage 4, all students will have:
Enhanced their self-knowledge, career management and employability skills
Used ICT software and other sources of advice to investigate and explore future choices and progression routes
Experienced the World of Work through a work placement
Been given direct access to employers, colleges and training providers
Been given guidance to help identify a range of post-16 options and careers advice and support networks that they can use to plan and negotiate their career pathways.
Been provided with the resources to complete the post-16 application procedures, including CVs, personal statements, and preparation for interview
Produced a challenging but realistic plan for their future learning and work, by relating their abilities, attributes and achievements to the goals they have set themselves
Been made aware of the current labour market, with consideration given to growth sectors in Liverpool
Key Stage 5 Provision
Work placements in Health and Social Care, Art and Applied science BTECS where students study modules in placement
All students given the opportunity to attend university taster day at Liverpool
Opportunities given to attend university lectures/workshops in their specialisms
Students encouraged to volunteer as part of enrichment
Opportunities given in school for volunteering such as teaching assistant positions
Access to Career Connect advisor for individual or group work sessions as required
Progression routes and opportunities for further study advertised including apprenticeships and courses
Careers Fairs planned with partner schools for Y13 when appropriate
Future focus week to help students decide between University and other progression routes
Students offered places on a range of courses to assist with applications of law, medicine etc depending on student interest.
UCAS workshops and drop ins to aid application
Opportunities to visit open days for target universities
By the end of Key Stage 5, all students will have:
Used ICT software and other sources of advice to investigate and explore future choices and progression routes
Had the opportunity to experience the World of Work through enrichment and/or vocational courses
Had taster days for university, if applicable
Been given direct access to employers, colleges and training providers
Been given guidance to help identify a range of options and careers advice and support networks that they can use to plan and negotiate their career pathways.
Been provided with the resources to complete college/university/apprenticeship/job applications, including CVs, personal statements, and preparation for interview
Produced a challenging but realistic plan for their future learning and work, by relating their abilities, attributes and achievements to the goals they have set themselves
To be reviewed in July 2019.
 Opportunities for access
A number of events, integrated into the school careers programme, will offer providers an opportunity to come into school to speak to pupils and/or their parents/carers:
Careers' Fair
Mock interviews
Assemblies
Future Focus Week (Y12 and Y13)
Careers Evaluation 2019
Last year all year groups accessed events and information that will help them to choose and work towards their careers.
The following involved whole year groups:
Year 7
Careers assemblies
Construction Assembly
Elevate Study Sensei session
Year 8
Careers Assemblies
Individual Career Connect meetings
Barclays Lifeskills Session –
BAE Systems (maths and engineering) talk
Elevate Study Skills Kick Start session
Deloitte Assembly
Shaping Futures Options Seminar
Year 9
Career Assemblies
Group Career Connect sessions
Elevate Study Sensei session
Elevate Memory Mnemonics session
Construction Assembly
Shaping Futures Campus visit to Liverpool University
Year 10
Careers Assemblies
Individual and group Career Connect sessions
Elevate Time Management session
Elevate Student Elevation session
ASK Apprenticeship assembly
Shaping Futures Campus visit to Liverpool University
Careers Fair
Taster Visits to Sixth Form/College
Year 11
Individual Career Connect sessions
Careers Assemblies
Work Experience (1 week)
Careers Fair
Construction Assembly
ASK Apprenticeship Assembly
Mock interviews with local employers
Elevate Ace Your Exams session
Genetic Scientist talk (alumni)
Enrichment activities
As well as this there were many activities that involved a cross-section of students from various year groups:
Lunchtime talks from a genetic scientist and paediatric nurse
"Changing Horizons" visit to a hands on careers fair for some Y7 and Y8 students
Some Year 8 students worked with a Business Mentor for the year, which also involved them visiting their mentor's place of work and organising an event for Y 7 and Y8 students to raise money for charity.
Some Year 8 and Year 9 students took part in a mock trial where they took on the roles of professionals involved.
A group of Year 8 students were involved in Innovate Her, a 10 week project run after school to show them the power of new technology.  Some of these students then went on to represent Innovate Her at The Big Bang.
Some Year 9 and 10 students attended a Maths Club at Liverpool John Moores University over concurrent 7 week periods.
Some Year 9 students interviewed a local business owner to look at how to run a small business.
Some Year 9 and 10 students took part in a Robotics Challenge competition
We had a mixed group of girls who went to Clarke Energy on International Women's Day to look at women in engineering.
A group of Y9 students went to a talk from Helen Sharman, the first female astronaut, followed on by a Shaping Futures session in the Science Faculty of Liverpool University.
Some Year 10 students went to Liverpool University for a Women in Science day
A group of Year 10 and Year 11 students have been involved in the Liverpool to Oxbridge initiative and have visited Cambridge and will visit Oxford in Y12. They also had a talk from the widening participation team from Cambridge.
Some of our Y10 students were involved with Shaping Futures Summer School where they went and stayed at a university for a few days and attended lectures.
15 Year 11 students have been working with the Girls' Network, being mentored by a local successful female professional.  A larger group of students have also attended other sessions run by Girls' Network and around 60 students took part in a Careers Round table event to talk to female professionals about their careers.
Work Placements
All Sixth Form students are offered work experience placements.  Most take up this with placements organised to support their career aspirations, including placements at Alder Hey for those studying Health and Social Care. 
The Sixth Form also have a Future Focus week when they work on planning their next steps.  This year this included: What Career What University workshop, a HE Conference, UCAS training and a visit to Liverpool JMU. 
Other opportunities for some students included: Hope University Art trip, Alton Towers Business trip, Psychology in Action visit, HE Plus, Liverpool Oxbridge and a Geography trip.
Careers Education at Holly Lodge
Careers education is now being highlighted across departments, with many areas having subject specific Careers Boards.  All classrooms have Careers posters linking their subjects directly to careers and other posters giving websites where students can find out further advice and information.
Feedback from students is collected after events and shows the impact of these experiences.
After work experience, most felt that they had a better idea of the skills employers were looking for and that their skills and confidence had improved.  They also said that they appreciated how important it was to work hard in school.
Feedback from mock interviews showed that nearly all students valued the process and the feedback received.
Feedback from most of our activities shows that students feel better informed after events and more would consider university.
Student experiences are recorded centrally and each student has their own record of their careers support.
Destinations Data
Holly Lodge Girls' College KS4 Destinations
2017
2018
2019
Number
%
Number
%
Number
%
Apprenticeship
5
4.50
12
11.01
4
3.39
EFA/SFA funded WBL
1
0.90
1
0.92
0.00
Further Education
40
36.04
48
44.04
41
34.75
NEET – N/A to labour market illness
1
0.90
2
1.83
0.00
NEET – seeking Education, Employment or Training
2
1.80
1
0.92
1
0.85
Other Training
0.00
1
0.92
0.00
Not known
3
2.70
0
0.00
1
0.85
School Sixth Form
39
35.14
37
33.94
42
35.59
Sixth Form College
13
11.71
5
4.59
28
23.73
Traineeship
7
6.31
2
1.83
1
0.85
Totals
111
100
109
100
118
100
Additional Information
for parents and students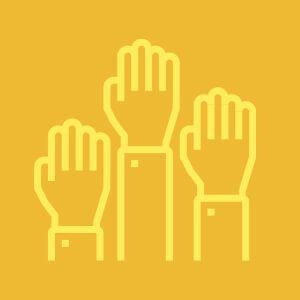 Values and Ethos
Holly Lodge Girls' College is committed to an inclusive school ethos which promotes race equality…
School documents
Complete list of Holly Lodge Girls' College policy and procedure documents for download …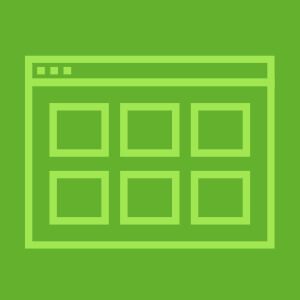 School Gallery
See all the latest images from our school trips, sporting events and fun days involving our students …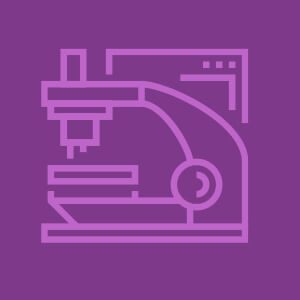 School Facilities
Holly Lodge Girls' College has some of the most impressive and modern facilities in liverpool…
Latest News
Take a look at our latest news posts below
Student Travel 2021-22 Dear Parents and Guardians, The next school year is fast approaching! If you're child doesn't already travel to school by bus, have you thought about this as an option for the next academic year? Arriva monthly direct debit passes allow travel...
read more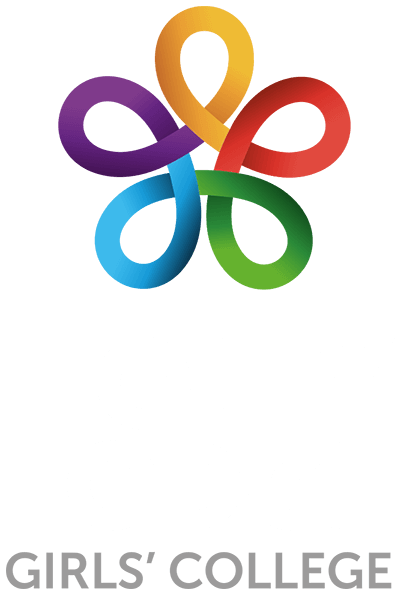 FIND US
140 Mill Lane, Liverpool L12 7LE