Curriculum Statement
The curriculum we offer our students reflects the aims and aspirations we have for them – our Curriculum Intent – in that we aim to;
Give them the knowledge, understanding and skills to progress onto the next stage of their education, irrespective of their prior attainment, background or ethnicity.
Produce students with high aspirations, resilience and independence so that they can maximise the opportunities they are given to progress.
Provide a broad curriculum with flexible pathways through the key stages to allow students to maximise their attainment by developing the skills and talents they already hold.
Provide students with a range of enrichment opportunities to help them become responsible citizens who can make a positive contribution to society.
Form Time
Form Time is an integral part of every school day. In Years 7 to 10 students follow a weekly programme including Literacy, Numeracy, Oracy/Discussion, PSHE, basics checks and assemblies. Students of all abilities who require extra support in either English or Maths are placed temporarily in forms with an appropriate teacher to help them to catch up. Years 7 to 9 also include Reading Forms where the emphasis of the activities is to improve students' comprehension of their reading. In Year 11 students are placed in English, Maths or Science forms according to the subject they most require support in. These forms are rotated regularly.
Our Curriculum – Key Stage 3
a. All students follow the National Curriculum throughout Years 7 and 8 with the addition of lessons devoted to reading and Drama on rotation in English. (1,4)
| | | | | | | | | | | |
| --- | --- | --- | --- | --- | --- | --- | --- | --- | --- | --- |
| Subject: | En/Rd/Dr | Ma | Sci | MFL | Hums | DT/Comp | Art | PE | RE | Mu |
| Year 7 | 5 | 4 | 3 | 3 | 4 | 2 | 1 | 1 | 1 | 1 |
| Year 8 | 5 | 4 | 3 | 3 | 4 | 2 | 1 | 1 | 1 | 1 |
c. Catch up funding is used to narrow gaps in prior attainment in English and Maths for those who require it. Nurture groups are provided in Years where the intake requires such support. All students of all abilities cover the full National Curriculum; no students are withdrawn from any subjects permanently.(1,3)b. The emphasis during this time is to give the in-depth, fundamental understanding and skills required to maximise their opportunities later in life.(1)
d. Students (other than HA students) are taught in mixed ability groups to ensure that all are expected to make progress. HA students are taught in dedicated groups to ensure that they are given the opportunity to maintain their prior progress (1,3)
e. Our foci for the past 3 years have been quality-first teaching, stretch and challenge and active questioning. For 2019-20 our foci are the same but with the addition of work on scaffolding for SEN students to help them progress.  Our expectation is that this happens in all lessons, irrespective of starting point or ability.
f. Enrichment is delivered through PSHE in Form Time, extra PSHE sessions and the use of carefully selected providers with the aim of broadening the students' development and raising their aspirations. (2,3,4)
g. Schemes of learning and how they are delivered are reviewed regularly to ensure that work is challenging and sequenced so as to allow the development and retention of new knowledge.. (1,2)
h. There is a programme including SRE, IAG and Drugs and Alcohol education which is delivered through external providers.. (2,4)
i. All students undergo a Study Skills programme delivered by Elevate Education. This includes access to inline resources which are available to students and parents.
In summer 2019, the Governing Body asked the staff to review current KS3 curriculum provision to ensure that it meets our intent of breadth and depth for all. This review will result in changes in the curriculum for September 2020.
Our Curriculum – Key Stage 4
a. A 3-year KS4 was introduced in September 2017. The aims of this switch were to encourage the students to become more focused learners at an earlier age, to broaden the range of options available to all students from 3 to 4, to give students more time to cover the increased content in the new GCSE subjects and to give them time to deepen their understanding of the subjects they are studying. (1,2,3)
b. All students study a core of GCSEs in English Language, English Literature, Maths and Double Science as these are the fundamental subjects required for students to progress. (1,2)
| | | | | | | | | |
| --- | --- | --- | --- | --- | --- | --- | --- | --- |
| Years 9 to 11 | Eng | Ma | Sci | PE/RE | Option 1 | Option 2 | Option 3 | MFL |
| Hrs/week | 5 | 5 | 5 | 1 | 3/2/2 | 2/3/2 | 2/2/2 | 2/3/2 |
c. Students make their option choices at the end of Year 8 to begin study in Year 9. All students have access to the full range of academic and vocational subjects we offer. (1,3).
d. All subjects are open to all students, including Separate Science and French. This means that it is possible for all students to follow the full range of EBacc subjects. (1,3)
e. Subjects offered at KS4 include;
There are 4 option columns; popular subjects are offered more than once where staffing permits.
BTEC Business Studies
BTEC Sport
Hospitality and Catering Award
GCSE RE
BTEC Dance
BTEC Travel and Tourism
GCSE French
GCSE Separate Sciences
BTEC Drama
GCSE Art
GCSE Geography
iMedia Award
BTEC Health and Social Care
GCSE Citizenship
GCSE History
BTEC Music
GCSE Computer Studies
GCSE Product Design
f. Guided choice, parental liaison and IAG is used to ensure that students make choices appropriate for them. (1,3,4)
g. Student progress and attainment is monitored and reviewed regularly to ensure that they are making appropriate progress. Support is available during Form Time for students who require it in English, Maths and Science. (1,3)
h. There is an in-school programme including SRE, IAG and Drugs and Alcohol education. (2,4)
i. All students undergo a Study Skills programme delivered by Elevate Education. This includes access to inline resources which are available to students and parents.
j. All students have access to a range of opportunities (targeted and blanket) designed to raise their aspirations and give them an active experience of the future phases of their education.
Our Curriculum – Key Stage 5
a. Students are offered a broad range of academic and vocational subjects based at Holly Lodge and in our partner school, West Derby Boys Academy. We recognise the breadth of Level 2 courses offered by local FE providers so students are guided towards these providers through the use of taster days and strong links between the schools and colleges. Consequently, we do not offer Level 2 courses other than resits in English and Maths. (1,3)
b. Sixth Form students follow a personalised study programme which can be academic, vocational or a mixture of learning aims. (1,3)
c. Subjects offered at KS5 include;
There are 4 option columns; other options are available through Post-16 Collaborations
BTEC Applied Science
BTEC Music
A Level Film Studies
A Level Philosophy and Ethics
BTEC Art and Design
BTEC Sport
A Level French
A Level Physics
BTEC Business Studies
A Level Biology
A Level Geography
Applied Psychology
BTEC Drama
A Level Chemistry
A Level History
A Level Criminology
BTEC Health and Social Care
A Level English Literature
A Level Maths
d. Students will usually study 3 qualifications. All programmes include timetabled study time, enrichment opportunities, volunteering and work experience where required. (2,3,4)
e. Programmes are designed to ensure that students can reach their desired destinations which are mainly university and higher apprenticeships.
f. Each single equivalent qualification receives 5 hours of teaching per week (1)
g. There is an in-school programme including SRE, IAG and Drugs and Alcohol education. (2,4)
Selected partner providers – All Key Stages
Shaping Futures to raise aspirations and encourage future participation in University. (1,2,4)
Brook Advisory Trust to develop understanding around SRE issues. (4)
Career Connect working to provide IAG to all students. (1,2,4)
Elevate delivering a bespoke revision skills programme to Years 7 to 11 (2,3,4)
Barclays Lifeskills delivering a range of workshops to Years 7 to 11 (2,4)
Selected partner providers – Key Stages 4 and 5
The Hope Opportunity Trust – working with the Springboard Trust to provide full bursaries to public boarding schools for disadvantaged students (1,2,4)
The Girls' Network – providing mentors to disadvantaged students in Year 11(1,2,4)
Liverpool to Oxbridge Partnership – a Liverpool-based scheme starting in Year 10 with the aim of increasing Oxbridge applications from the city. (2,4)
Additional Information
for parents and students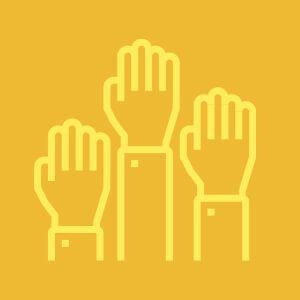 Values and Ethos
Holly Lodge Girls' College is committed to an inclusive school ethos which promotes race equality…
School documents
Complete list of Holly Lodge Girls' College policy and procedure documents for download …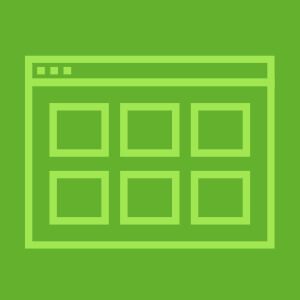 School Gallery
See all the latest images from our school trips, sporting events and fun days involving our students …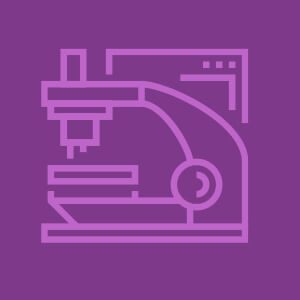 School Facilities
Holly Lodge Girls' College has some of the most impressive and modern facilities in liverpool…
Latest News
Take a look at our latest news posts below
Student Travel 2021-22 Dear Parents and Guardians, The next school year is fast approaching! If you're child doesn't already travel to school by bus, have you thought about this as an option for the next academic year? Arriva monthly direct debit passes allow travel...
read more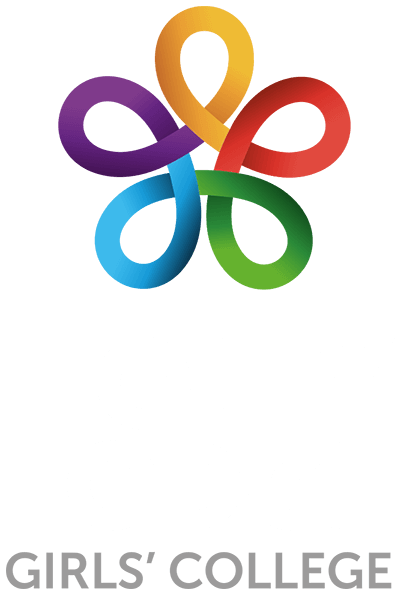 FIND US
140 Mill Lane, Liverpool L12 7LE